On June 20, 2020, our hafla went virtual! Over Zoom, Habeeba's Belly Dancing Studio shared an evening of sisterhood and fun! Dancers from across the country showcase their incredible talents across the various forms of belly dance.

Missed it? Purchase access here: http://habeebas.com/columbus/see-us-perform/virtual-hafla-june-2020/
---
Habeeba's Dance of the Arts
The Original Bellydancing Studio in the Midwest Since 1972
We teach an exclusive curriculum based on the Egyptian Cabaret style–which stresses strong technique, intricate hip movement, and smooth undulations.
Build self-confidence!
Firm & tone muscles!
Develop better posture!
Make friends!
But most importantly… HAVE FUN!
---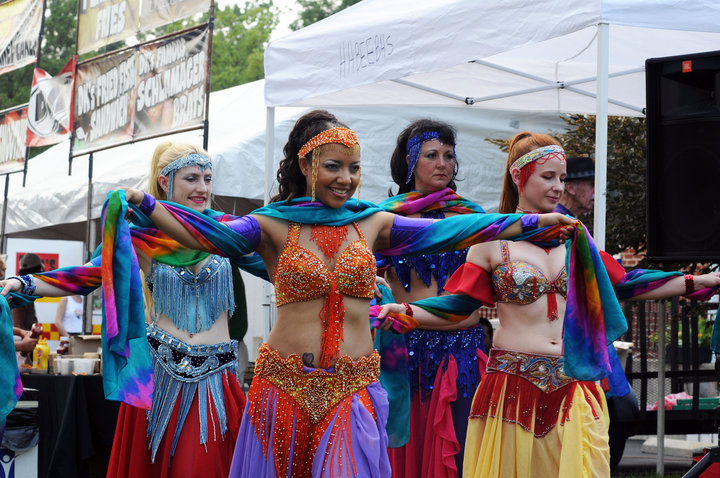 Take Our Classes
Register now for Beginner bellydance Tuesdays at 6:30pm! Curious but just want to try it out? Your first class is absolutely FREE!
Attend An Event
Whether it's workshops, performances, or collaborations with 614 Drum & Dance, we are always on the move. Come see us!