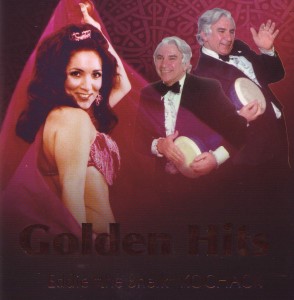 Habeeba's History
Habeeba began performing in 1960, and began instructing in 1971 when she created  the original™Habeeba's Dance of the Arts, Inc. Hers was the first bellydance school in Ohio, and in the Midwest.
Her performing credits include appearances at the Dunes and Tropicana in Las Vegas, the Grecian Palace in New Orleans and the Playboy Club in Chicago. She has been a guest of many national TV programs, like The Phil Donohue Show, The Ed Sullivan Show, The Bob Braun Show, The Nick Clooney Show, The Joey Bishop Show, The Jackie Gleason Show, and The Tonight Show with Johnny Carson. She has graced album covers, two of which are shown here: Golden Hits by Eddie "The Sheik" Kochack, and Veiled Visions: Classics of Belly Dance Music.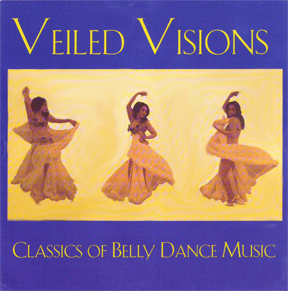 Her international acclaim has been capped with honors from the dance community, including the Dancer's Hall of Fame. Habeeba has also been inducted into the American Academy of Middle Eastern Dance Hall of Fame.
Habeeba built her entire organization on self-discipline and sincere respect — as well as much love  — for bellydance. She believes that "Jamal El Rooh" (which means "inner beauty" in Arabic) is the meaning of the dance and its music. This is what she wishes to share throughout her schools.
Today, as popular music stars incorporate bellydance movements and costuming into their choreography, interest in this ancient dance form is again growing.
"Bellydancing is alive and growing stronger in Central Ohio as an alternative form of exercise and expression for women," Habeeba says. "Recently there has been an upswing in women's interest in this most feminine form of exercise."
That's why Habeeba is forming new classes for those interested in her classical interpretation of this ancient art form, she added.
"In this new millennium, I am now looking forward to teaching the daughters of the hundreds of women I taught in the 70s and 80s."