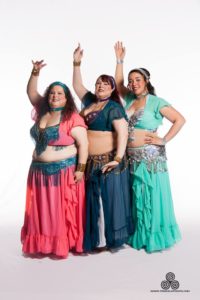 Habeeba's offers beginner, intermediate, and advanced bellydancing in Cleveland.
Class schedule:
Friday Evenings at Dance Lakewood
1564 Madison Avenue, Lakewood, OH 44107. We offer the following:
Intermediate/Advanced Level 6:30 p.m.
Beginner Level 7:30 p.m.
Classes are on-going so you can start at any
time. Drop by any week to join. Performance
and booking opportunities with Habeeba's
Cleveland Troupe Benazir are open to students. The troupe performs locally, statewide, and even at out of state events annually.
For more information, email Paula Holland or call 440-497-7110.